Tariff for Pilotage Services
---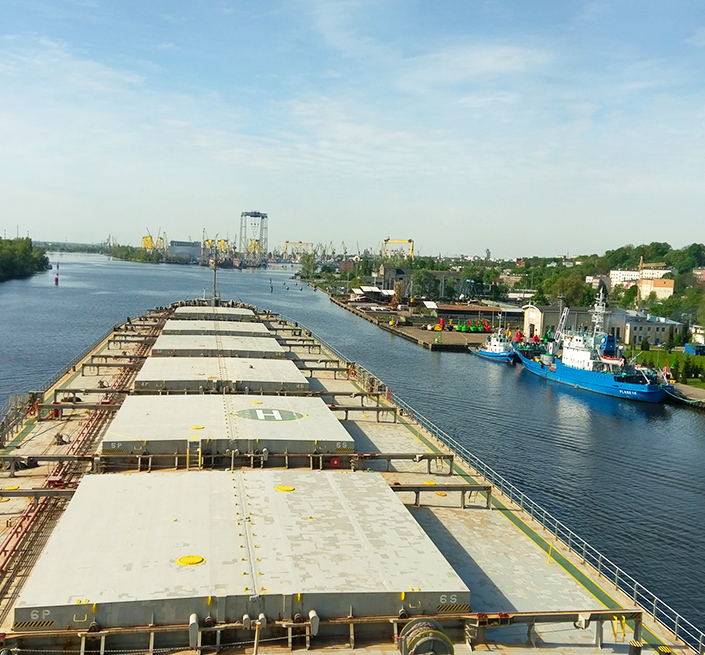 Calculate basic charge:
Tariff A:
0
Tariff B:
0
TARIFF A: pilotage service for inbound/outbound vessels from/to the sea to/from the port of Swinoujscie or for shifting the vessels within the ports of Szczecin, Swinoujscie, Trzebiez, Stepnica and Police.
TARIFF B: pilotage service for the inbound/outbound vessels from/to the sea or port of Swinoujscie to/from the ports of Szczecin, Police, Trzebież, Stepnica.
TARIFF CALCULATOR REMARKS
Dear Customers. Our Tariff Calculator does not work properly in Windows system Web browser IE (Internet Explorer). Please use any other web browser available for Windows systems.
---
TARIFF FOR PILOTAGE SERVICES
Full description of current Tariff regulations can be found here.
---
PILOT ORDERING PROCEDURE
Please order pilots through our dispatchers in Szczecin or Swinoujscie.
By phone - Szczecin: +48 91 4325656 or +48 604 200093 and Swinoujscie: +48 91 3213431
By email - Szczecin: stacja@szczecinpilot.pl or Swinoujscie: stacja-swin@szczecinpilot.pl
---
LOCAL REGULATIONS
Compulsory pilotage is regulated by PORT REGULATIONS in chapter VI.